7 AI Tools to Transform Your Marketing Strategy
Explore the top 7 AI tools to transform your marketing strategy, improve efficiency, and achieve better results in 2023. Discover how these tools can help you stay ahead of the competition.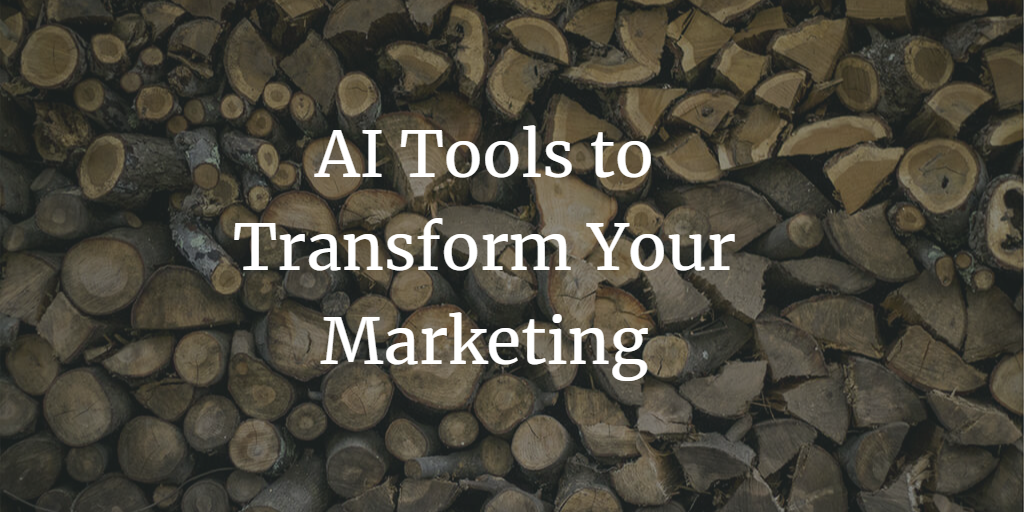 Table of Contents
Introduction

MarketMuse

Conversica

Acrolinx

Phrasee

Cortex

Optmyzr

Conclusion
1. Introduction
Artificial Intelligence (AI) has been making waves in various industries, and marketing is no exception. AI-powered tools can help marketers optimize campaigns, analyze data, and create more engaging content. In this blog post, we will explore the top 7 AI tools that can transform your marketing strategy and give you a competitive edge.
2. MarketMuse
MarketMuse is an AI-driven content planning and optimization tool that helps marketers create high-quality, SEO-friendly content. It uses advanced algorithms to analyze existing content and identify gaps, suggesting topics and keywords to target. MarketMuse also provides actionable insights to improve existing content and increase organic search traffic.
3. Conversica
Conversica is an AI-powered sales assistant that can engage and nurture leads through personalized email and text messages. It helps marketing teams identify the most qualified leads and pass them on to sales, ensuring better efficiency and higher conversion rates. Conversica can also analyze email responses and adapt its messaging to improve engagement.
4. Acrolinx
Acrolinx is an AI-driven content optimization platform that helps marketers create high-quality, consistent, and engaging content. It analyzes your content for grammar, style, tone, and clarity, providing real-time feedback and recommendations for improvement. Acrolinx can also ensure that your content aligns with your brand guidelines and is optimized for search engines.
5. Phrasee
Phrasee is an AI-powered copywriting tool that helps marketers create more effective email subject lines, headlines, and social media posts. It uses natural language processing and machine learning to analyze and generate high-performing copy tailored to your audience. With Phrasee, you can improve click-through rates and engagement by creating more compelling and personalized content.
6. Cortex
Cortex is an AI-driven social media marketing platform that helps brands optimize their content strategy. It analyzes historical data to identify trends, patterns, and insights that can inform your content creation and posting schedule. Cortex also suggests the best types of content, hashtags, and posting times to maximize engagement and reach.
7. Optmyzr
Optmyzr is an AI-powered PPC management tool that helps marketers optimize their Google Ads, Bing Ads, and Amazon Advertising campaigns. It uses machine learning algorithms to analyze campaign performance and suggest data-driven recommendations for keyword bidding, ad placements, and budget allocation. With Optmyzr, you can improve your ROI and save time on manual optimizations.
8. Conclusion
AI-powered marketing tools can provide significant benefits to your marketing strategy, making your campaigns more efficient, targeted, and impactful. By leveraging the power of AI, you can stay ahead of the competition, create more engaging content, and ultimately achieve better results.
The 7 AI tools discussed in this post are just a few examples of the many available options. As technology continues to advance, it's essential to stay informed about the latest developments in AI and marketing, ensuring that your business remains agile and adaptive to the ever-changing digital landscape.
Invest in these tools and watch as your marketing strategy is transformed, allowing you to focus on what matters most: growing your business and building stronger relationships with your audience.