Work and Wander: Your Guide to the 12 Most Desirable Digital Nomad Visa Destinations
Craving a new office view? We've got you covered. Discover the top 12 digital nomad-friendly countries that offer visas for remote workers, allowing you to merge your career with your wanderlust.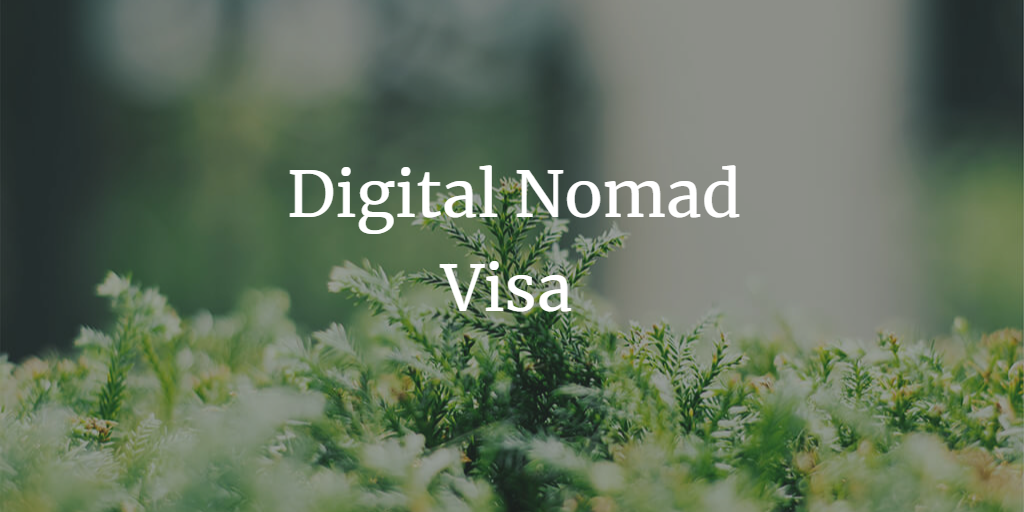 Table of Contents
Introduction

Barbados

Estonia

Georgia

Bermuda

Costa Rica

Cayman Islands

Portugal

Mexico

Czech Republic

Japan

Germany

Spain

Language and Culture

Cost of Living

Safety and Healthcare

Local Regulations

Networking Opportunities

Time Zone
Introduction
In recent years, the concept of digital nomadism has seen a tremendous surge. The digital age has unshackled many professionals from their desks, allowing them to work from anywhere in the world. More and more countries are recognizing this shift and introducing Digital Nomad Visas to attract remote workers.
If you're ready to embark on a work and travel journey, here are the 12 most desirable destinations offering Digital Nomad Visas.
1. Barbados
In 2020, Barbados introduced the Welcome Stamp visa, granting digital nomads the opportunity to live and work from the island for 12 months. If the idea of working from a Caribbean beach appeals to you, this might be your perfect choice. To qualify, you'll need to earn $50,000 per year and hold health insurance.
Barbados offers a 12 Month Welcome Stamp that allows remote workers to live and work on the island for a year. The island's beautiful beaches, friendly locals, and rich culture make it a popular choice for digital nomads.
With the 12 Month Barbados Welcome Stamp, remote workers can experience living in a Caribbean paradise. Barbados is known for its warm climate, beautiful beaches, and friendly locals. Also, its vibrant music scene and rich history provide a unique cultural experience.
2. Estonia
One of the first countries to introduce a digital nomad visa was Estonia. The country offers a short-term (type C) visa and a long-term (type D) visa, allowing nomads to live and work in the country for up to 12 months. Applicants should be able to prove a steady income of around €3504 (gross of tax) over the six months preceding the application.
Estonia was among the pioneers in implementing a Digital Nomad Visa, allowing remote workers to live and work in the country. This visa allows international citizens in the digital technology field to work and stay in Estonia for up to a year. The country is known for its digital society and innovative e-Residency program.
Estonia has long been a pioneer in the digital sector, being one of the first nations to offer e-Residency, which enables global citizens to start and manage a global business in the country. Estonia's Digital Nomad Visa takes this a step further, allowing digital professionals to live in Estonia and legally work for an international employer or as a freelancer. This Baltic state is famous for its high-quality life, advanced digital infrastructure, and stunning natural beauty, with numerous forests, lakes, and islands.
3. Georgia
Georgia launched its "Remotely from Georgia" program in 2020, offering a visa for remote workers, freelancers, and their family members. Approved individuals can enjoy a maximum stay of 12 months under the Digital Nomad Visa program. There is no minimum income requirement, but applicants should be able to work remotely and have appropriate travel insurance.
Georgia's "Remotely from Georgia" program is a fantastic opportunity for digital nomads looking for a change of scenery. Georgia is known for its unique culture, delicious cuisine, and stunning landscapes ranging from mountain ranges to beautiful beaches. It also boasts one of the world's oldest wine regions.
Remember, the lifestyle of a digital nomad can be exciting and rewarding, but it's crucial to understand the rules and requirements of your chosen destination. Always ensure you have a stable internet connection, a comfortable place to live and work, and a good work-life balance to make the most out of your digital nomad journey.
By offering these digital nomad visas, countries around the world are acknowledging the growing trend of remote work. As more countries begin to offer these types of visas, digital nomads will have even more options for their next adventure. Always remember to thoroughly research each country's visa requirements and regulations before making your decision. Enjoy your digital nomad journey in 2023!
4. Bermuda
Bermuda introduced the "Work from Bermuda Certificate," allowing digital nomads to live and work on the island for up to a year. To be eligible, applicants must demonstrate employment with a legitimate company or their own company registered overseas, show proof of health insurance, and make a $263 application fee.
Bermuda offers a One Year Residential Certificate for remote workers and students. This certificate allows digital nomads to live and work on the island for a year. With its beautiful beaches and pleasant climate, Bermuda offers a perfect work-life balance.
The One Year Residential Certificate in Bermuda allows digital nomads to enjoy a tropical lifestyle. Bermuda, known for its pink-sand beaches and crystal-clear water, provides a relaxed atmosphere to balance work and leisure. Bermuda is also a prime location for networking with professionals from diverse sectors, such as insurance, finance, and technology.
5. Costa Rica
Costa Rica's Rentista Visa allows digital nomads to stay for up to two years. Applicants must demonstrate a guaranteed monthly income of $2,500 for at least two years or make a $60,000 deposit in a Costa Rican bank. Known for its biodiversity, the country offers a relaxed lifestyle and a large expat community.
The Rentista Visa in Costa Rica is ideal for individuals who have a regular monthly income of $2,500 from a source outside of Costa Rica. The visa is valid for two years and offers an opportunity to enjoy the 'Pura Vida' lifestyle in this tropical paradise.
The Rentista Visa in Costa Rica offers digital nomads the chance to work in a biodiverse paradise. Costa Rica is renowned for its abundant wildlife, national parks, and adventure activities. It also has a strong expatriate community, providing plenty of opportunities for socializing and networking.
6. Cayman Islands
The Cayman Islands offer the "Global Citizen Concierge Program" that allows digital nomads and their families to stay in the country for up to 2 years. Applicants must demonstrate a minimum annual income of $100,000 for single applicants, $150,000 for couples, and $180,000 for families. The application costs $1,469 for up to two persons, with an additional cost for each dependent.
This country is a popular destination among digital nomads for its tropical climate, flavorful cuisine, low cost of living, friendly locals, and beautiful landscapes ranging from mountainous regions to stunning beaches.
7. Portugal
Portugal's D7 Passive Income Visa allows remote workers to reside in Portugal while working for an overseas employer. The applicant must provide proof of a steady income that can comfortably support their stay in the country. The process is somewhat lengthy, but the low cost of living, warm climate, and friendly locals make Portugal an appealing choice for digital nomads.
Portugal offers the D7 Passive Income Visa, which requires applicants to have a steady income. Portugal has become a hot spot for digital nomads, and cities like Lisbon and Porto are renowned for their coworking spaces, mild climate, affordable living costs, and a strong community of international remote workers.
8. Mexico
Mexico's Temporary Resident Visa is ideal for digital nomads, allowing a stay of up to 4 years. Applicants need to show proof of a monthly income of $1,620 over the past six months or a bank balance of $27,000. The visa initially allows a 1-year stay, after which it can be extended annually up to 3 times. Mexico offers a rich culture, vibrant lifestyle, and diverse landscapes to explore.
Mexico's Temporary Resident Visa can be obtained for a period of one year and extended up to four years. Mexico has a diverse landscape, with beautiful beaches, vibrant cities, historic sites, and stunning nature. It also offers a low cost of living and a rich cultural experience.
9. Czech Republic
The Czech Republic offers the "Zivno Visa" or "Trade License" that allows freelancers and entrepreneurs to live and work in the country. Applicants must show proof of accommodation and sufficient funds to support their stay. The validity of this visa extends for one year and can be renewed upon expiration. The Czech Republic, with its historic cities and beautiful landscapes, is a fantastic choice for digital nomads.
The Czech Republic's Long-Term Visa allows foreign nationals to live and work in the country. Prague, the country's capital, has become a hub for startups and tech companies, offering many opportunities for digital nomads. The Czech Republic also boasts beautiful architecture, a rich history, and a central location that makes travel to other European countries easy.
10. Japan
Japan's Long Term Stay Visa allows foreign nationals to stay in the country for up to one year. Japan offers a unique blend of modern and traditional culture, advanced technology, a high standard of living, and beautiful landscapes. It's also known for its safe environment and efficient public transportation.
Remember, while all these destinations are appealing, each country has its own set of rules and requirements for digital nomads. It's vital to thoroughly research and prepare before deciding on a destination. And once you arrive, ensure you respect the local customs and laws, network with other digital nomads, and most importantly, enjoy the journey!
11. Germany
Germany offers a Freelance Visa for self-employed individuals or freelancers who can prove they have the means to support themselves. Germany is known for its strong economy, high-quality life, and vibrant culture, making it a great choice for digital nomads.
With its strong economy, excellent infrastructure, and vibrant cultural life, Germany is an attractive destination for digital nomads. The country's Freelance Visa is aimed at individuals who wish to work independently. Cities like Berlin and Munich offer a great mix of work opportunities, entertainment options, and high-quality life.
12. Spain
Spain's Non-Lucrative Visa allows individuals to reside in Spain without carrying out any work or professional activities. However, remote work is generally permitted. Spain offers a rich culture, delicious cuisine, and a warm climate.
Spain offers the Non-Lucrative Visa, allowing individuals to live in the country without engaging in any work activities, though remote work is usually allowed. Spain has much to offer, from the lively streets of Madrid and Barcelona to the relaxed Mediterranean lifestyle of its coastal towns.
Language and Culture
Every one of these digital nomad destinations presents an opportunity to immerse yourself in a new culture and learn a new language, something that is both personally enriching and beneficial to your career. Learning the local language is not only helpful for day-to-day activities, but it can also open up new job opportunities and help you network with locals and other expats.
Cost of Living
Before choosing a digital nomad destination, it's crucial to consider the cost of living. This includes not only rent and utilities but also food, transportation, healthcare, and other miscellaneous expenses. Some destinations, like Thailand and Mexico, are known for their affordable cost of living, while others, like Australia and Japan, are on the higher end.
Safety and Healthcare
Safety is another important consideration when choosing a digital nomad destination. Check for any travel advisories and research the crime rate in your chosen city. Additionally, consider the quality and accessibility of healthcare in the country. As a digital nomad, it's essential to have health insurance that will cover you in your host country.
Local Regulations
Understanding the local regulations is crucial for digital nomads. This includes not only immigration and visa laws but also any local regulations related to your work. For example, some countries have specific laws related to freelance work or online businesses, so be sure to familiarize yourself with these regulations.
Networking Opportunities
Look for destinations with a thriving digital nomad community. This can provide opportunities for networking and collaboration, as well as social events and meetups. Coworking spaces are a popular choice for digital nomads as they offer not only a space to work but also a community of like-minded individuals.
Time Zone
Depending on your job, the time zone may be a critical factor. If you need to be available during specific hours for calls or meetings, consider a destination that aligns with your clients' or employer's time zone.
In conclusion, choosing the right destination involves careful consideration of various factors. What may be effective for one individual may not necessarily yield the same results for another. Therefore, take the time to evaluate your personal and professional needs to make the best decision.