10 Low-Cost Side Hustles You Can Start With Almost No Money
Discover 10 side hustles that require minimal investment, allowing you to generate extra income without breaking the bank. Get started today and boost your earnings!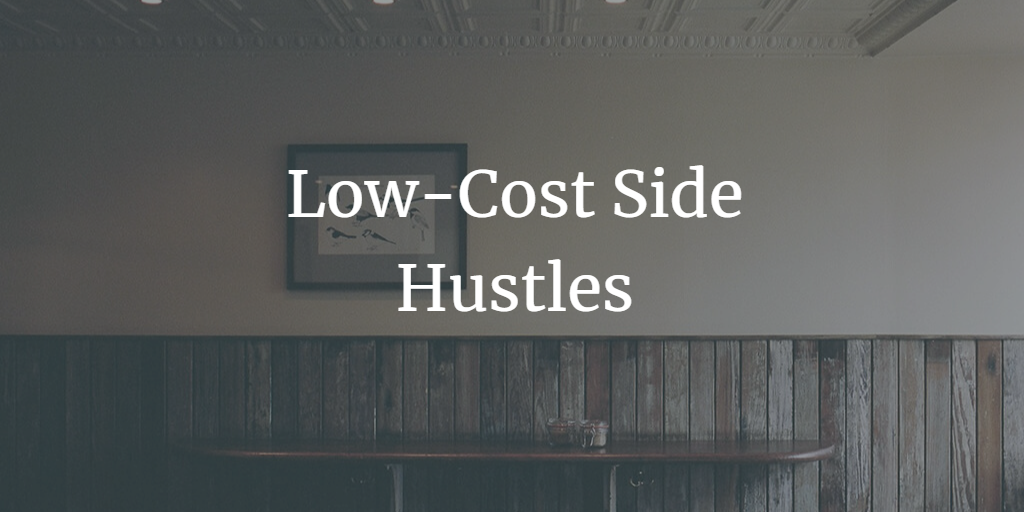 Table of Contents
Introduction

Freelance Writing

Virtual Assistant

Dropshipping

Online Tutoring

Affiliate Marketing

Social Media Management

Selling Digital Products

Flipping Items

Pet Sitting and Dog Walking

Conclusion
1. Introduction
In today's gig economy, side hustles have become increasingly popular as a way to supplement income and pursue personal passions. The good news is that many low-cost side hustles can be started with little to no initial investment. In this guide, we'll explore 10 low-cost side hustles that you can start today without breaking the bank.
2. Freelance Writing
If you have a way with words, freelance writing can be a lucrative side hustle. Many businesses and individuals are willing to pay for quality content, from blog posts and articles to technical manuals and marketing copy. To get started, create an online portfolio showcasing your best work and pitch your services to potential clients.
3. Virtual Assistant
Virtual assistants (VAs) provide administrative and organizational support to businesses and entrepreneurs. With tasks ranging from email management to scheduling appointments, VAs can work from anywhere and often set their hours. To become a VA, you'll need strong organizational skills and proficiency in various software tools. You can find clients through platforms like Belay, Time Etc, and Upwork.
4. Dropshipping
Dropshipping is an e-commerce business model where you sell products without holding any inventory. Instead, you partner with a supplier who fulfills the orders on your behalf. You can start a dropshipping business using platforms like Shopify and WooCommerce, and find suppliers through directories like AliExpress and SaleHoo.
5. Online Tutoring
If you excel in a particular subject or skill, you can offer your expertise as an online tutor. You can teach subjects like math, English, or foreign languages to students of all ages. To get started, join tutoring platforms like Tutor.com, VIPKid, or Wyzant, or advertise your services through social media and local classifieds.
6. Affiliate Marketing
Affiliate marketing involves promoting products or services for a commission on each sale you generate. You can join affiliate programs like Amazon Associates, ShareASale, or ClickBank, and promote products through your website, blog, or social media. The key to success is building an audience interested in your niche and providing valuable content that encourages purchases.
7. Social Media Management
Many businesses and entrepreneurs need help managing their social media presence. If you're skilled in creating engaging content and growing a following, you can offer your services as a social media manager. You can find clients through platforms like Fiverr, Upwork, or by reaching out to businesses directly.
8. Selling Digital Products
Digital products such as e-books, printables, or online courses can be a profitable side hustle with minimal upfront costs. Use your skills and knowledge to create valuable content that solves a problem or teaches a new skill. Market and sell your products through platforms like Gumroad, Etsy, or Teachable.
9. Flipping Items
Flipping items involves buying products at a low cost and reselling them for a profit. You can find items to flip at garage sales, thrift stores, or online marketplaces like eBay and Amazon. To be successful, you'll need to research market trends and have a good eye for valuable items.
10. Pet Sitting and Dog Walking
For animal lovers, pet sitting and dog walking can be a fun and rewarding side hustle. You can offer your services to friends, family, or neighbors, or join platforms like Rover or Wag to connect with clients. As you gain experience and build a reputation, you can expand your services to include pet boarding, grooming, or training.
11. Conclusion
Starting a low-cost side hustle is an excellent way to generate extra income without a significant upfront investment. With persistence, hard work, and the right strategy, you can turn your passion into a profitable venture. So, explore the options listed above, choose the one that suits your skills and interests, and start building your side hustle today.