9 of the Most Successful Online Side Hustles Ever Launched
Get inspired by the 9 most successful online side hustles ever launched. Learn from their stories and turn your side hustle into a thriving business.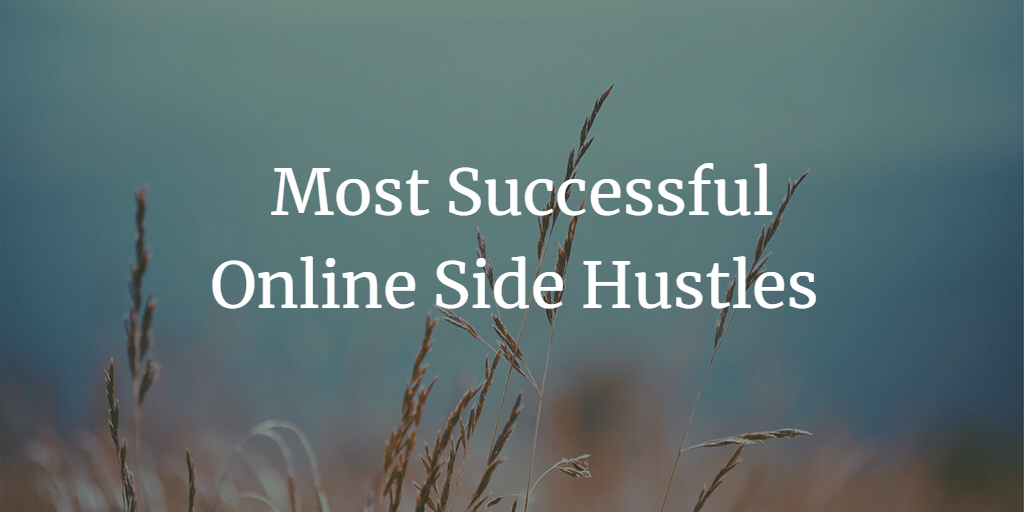 Table of Contents
Introduction

Airbnb

Etsy

Fiverr

Teachable

Dropshipping

Affiliate Marketing

Blogging

YouTube Channels

Conclusion
1. Introduction
In today's digital era, starting an online side hustle has become more accessible than ever. Many have turned their passion projects into successful businesses, earning millions of dollars in the process. In this article, we'll explore nine of the most successful online side hustles ever launched and learn from their inspiring stories.
2. Airbnb
Founded by Brian Chesky, Joe Gebbia, and Nathan Blecharczyk, Airbnb was initially a side hustle for the founders who wanted to make extra cash by renting out air mattresses in their apartment. Today, it has become a global platform connecting travelers with unique accommodations in over 190 countries.
3. Etsy
Etsy was launched in 2005 by Rob Kalin, Haim Schoppik, and Chris Maguire as a platform for artisans to sell handmade and vintage items. Now, it's a thriving marketplace with millions of sellers and buyers worldwide.
4. Fiverr
Fiverr was founded in 2010 by Micha Kaufman and Shai Wininger. The platform enables freelancers to offer their services in various categories, starting at just $5. Fiverr has since grown into a massive freelance marketplace, empowering millions of people to turn their skills into a side hustle.
5. Teachable
Teachable was created by Ankur Nagpal in 2013 as a way for people to create and sell online courses. Today, Teachable has helped over 100,000 creators earn millions in revenue from their courses.
6. Dropshipping
Dropshipping has become a popular online side hustle, allowing entrepreneurs to sell products without holding any inventory. Many successful dropshippers have built thriving businesses, some even generating millions in revenue.
7. Affiliate Marketing
Affiliate marketing involves promoting other people's products and earning a commission for each sale made through your unique referral link. Many successful affiliate marketers have built their businesses around blogging, YouTube, or social media channels.
8. Blogging
Blogging has been a popular online side hustle for years, with successful bloggers earning significant income from advertising, sponsored content, and digital products. Pat Flynn's Smart Passive Income blog and Michelle Schroeder-Gardner's Making Sense of Cents are prime examples of blogging success stories.
9. YouTube Channels
Many content creators have turned their YouTube channels into profitable side hustles, earning substantial income from ad revenue, sponsorships, and merchandise sales. Successful YouTubers like PewDiePie and Ryan's World have amassed millions of subscribers and turned their passion for creating videos into a thriving business.
10. Conclusion
These nine successful online side hustles demonstrate that with dedication, hard work, and the right strategy, it's possible to turn your passion into a profitable business. Learn from their stories and find inspiration for your own side hustle journey. Remember, success doesn't happen overnight, but with persistence and determination, you too can achieve your entrepreneurial dreams.