Productivity vs. Efficiency: What Really Matters in the Workplace
Understanding the differences between productivity and efficiency is crucial for any organization. Find out how to optimize both for a more effective and balanced workplace.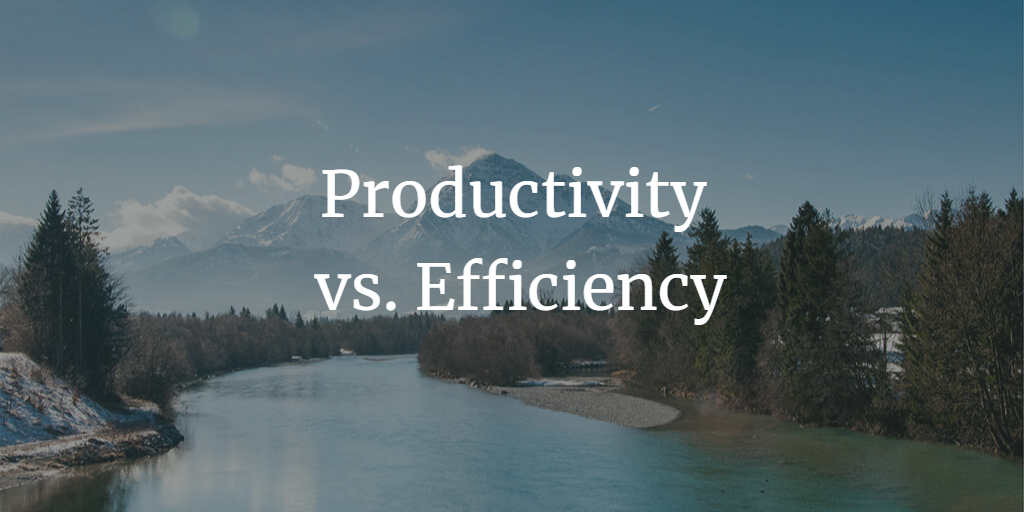 Table of Contents
Introduction

Defining Productivity

Defining Efficiency

The Relationship Between Productivity and Efficiency

Finding the Balance

Tips for Boosting Productivity and Efficiency

Conclusion
1. Introduction
In the world of work, the terms productivity and efficiency are often used interchangeably. However, these concepts have distinct meanings and implications for workplace success. In this blog post, we'll explore the differences between productivity and efficiency, discuss their relationship, and offer tips for optimizing both in your organization.
2. Defining Productivity
Productivity refers to the output produced per unit of input within a given time frame. In the workplace, this typically means measuring the amount of work completed by an individual or a team relative to the resources used, such as time, effort, and money. A highly productive employee or team can produce a large output within a given timeframe.
3. Defining Efficiency
Efficiency, on the other hand, focuses on minimizing the input required to achieve a desired output. In other words, efficiency is about doing more with less, or achieving the same results with fewer resources. An efficient employee or team can complete tasks with minimal time, effort, and cost while maintaining a high level of quality.
4. The Relationship Between Productivity and Efficiency
While productivity and efficiency are separate concepts, they are closely related and can impact one another. A highly productive team may not be efficient if they are using a disproportionate amount of resources to achieve their output. Similarly, a highly efficient team may not be productive if their output is low.
The goal for any organization should be to optimize both productivity and efficiency for the best overall results. This means finding a balance between achieving a high output and using resources in the most effective way possible.
5. Finding the Balance
Striking the right balance between productivity and efficiency requires careful consideration of several factors, such as:
Setting clear expectations and goals

Allocating resources appropriately

Streamlining processes and workflows

Encouraging collaboration and communication

Regularly reviewing and adjusting strategies
6. Tips for Boosting Productivity and Efficiency
Here are some actionable tips to help you optimize both productivity and efficiency in your workplace:
Set SMART (Specific, Measurable, Achievable, Relevant, Time-bound) goals for individuals and teams.

Provide the necessary tools, training, and support to help employees work more effectively.

Streamline communication and collaboration with tools such as project management software and team chat platforms.

Encourage regular breaks and a healthy work-life balance to prevent burnout and maintain high levels of motivation and focus.

Implement time management techniques, such as the Pomodoro Technique or time blocking, to help employees stay focused and productive throughout the day.

Continuously monitor and assess employee performance, providing constructive feedback and identifying areas for improvement.

Optimize processes by identifying and eliminating bottlenecks, redundancies, and inefficient practices.

Foster a culture of continuous learning and improvement, encouraging employees to stay up-to-date with industry trends, best practices, and new technologies.
7. Conclusion
In conclusion, understanding the differences between productivity and efficiency and finding the right balance between the two is crucial for workplace success. By setting clear goals, providing the necessary resources, streamlining processes, and promoting a culture of continuous improvement, you can boost both productivity and efficiency in your organization. This, in turn, will lead to better overall performance, increased profits, and a happier, more engaged workforce. So, start implementing these tips today and watch your organization thrive!