Get Paid to Do What You Love: The 8 Most Profitable Online Side Hustles for Passionate Entrepreneurs
Discover the 8 most profitable online side hustles that can help you make money while pursuing your passions. Start your journey as a passionate entrepreneur today!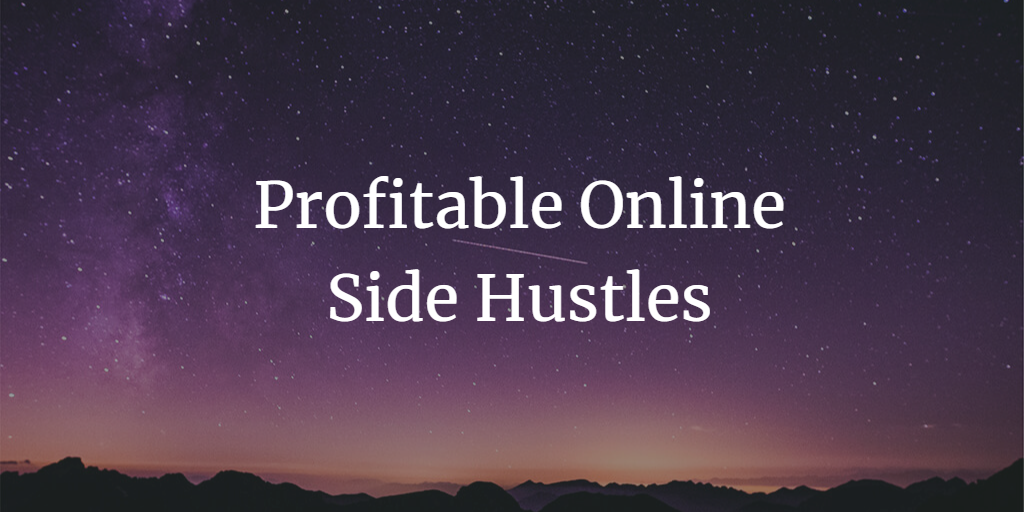 Table of Contents
Introduction

Blogging

Affiliate Marketing

Freelance Writing

Online Course Creation

Graphic Design

Social Media Management

E-commerce Store

Conclusion
1. Introduction
The internet has provided countless opportunities for passionate entrepreneurs to turn their hobbies and interests into profitable online side hustles. In this article, we will explore the top 8 side hustles that can help you make money online while doing what you love.
2. Blogging
If you have a passion for writing and sharing your knowledge, starting a blog is an excellent way to monetize your interests. Successful bloggers can make a substantial income through advertising, sponsored posts, and affiliate marketing. Choose a niche that aligns with your passions and expertise, create valuable content, and grow your audience to turn your blog into a profitable venture.
3. Affiliate Marketing
Affiliate marketing is the process of promoting products or services offered by other companies and earning a commission for each sale made through your unique affiliate link. It's an excellent side hustle for those who enjoy promoting their favorite products and services to their audience. Start by joining reputable affiliate programs related to your niche, create engaging content, and grow your following to maximize your earning potential.
4. Freelance Writing
For those who love writing, freelance writing can be a lucrative side hustle. Numerous businesses and publications are willing to pay for well-written content. As a freelance writer, you can offer your services in various niches, such as blog posts, articles, social media content, or copywriting. Build your portfolio, network with potential clients, and continuously improve your writing skills to increase your income potential.
5. Online Course Creation
Creating and selling online courses is another excellent way to monetize your passions and expertise. Identify a subject you are knowledgeable about and develop a comprehensive curriculum to share with others. Platforms like Teachable and Udemy make it easy to create, host, and market your courses, enabling you to reach a wide audience and generate passive income.
6. Graphic Design
If you have a knack for design, offering your skills as a freelance graphic designer can be a profitable side hustle. Many businesses require design services for logos, social media graphics, or marketing materials. Build your portfolio, develop your design skills, and promote your services to attract clients and grow your business.
7. Social Media Management
Social media management is perfect for those who love spending time on platforms like Instagram, Facebook, and Twitter. Many businesses need help managing their social media presence, and they're willing to pay for it. Offer your expertise in content creation, audience engagement, and social media strategy to help clients grow their online presence and drive sales.
8. E-commerce Store
Opening an e-commerce store allows you to turn your passion for unique products or handmade creations into a profitable business. Platforms like Shopify, WooCommerce, or Etsy make it easy to set up your online store and start selling to customers worldwide. Focus on creating high-quality products, optimizing your store for search engines, and promoting your products on social media to maximize your sales and profits.
9. Conclusion
With the right approach and dedication, these 8 profitable online side hustles can help passionate entrepreneurs make money doing what they love. The key to success is choosing a side hustle that aligns with your interests and skills, developing your expertise, and consistently working to grow your audience and client base. Begin your journey as a passionate entrepreneur today, and unlock the potential for financial freedom and personal fulfillment.