How to Make Money with AI Art Generator Tools: A Beginner's Guide
Uncover the potential of AI-generated art and learn how to create, sell, and profit from your AI-generated artworks. Dive into this beginner's guide to make money with AI art generator tools.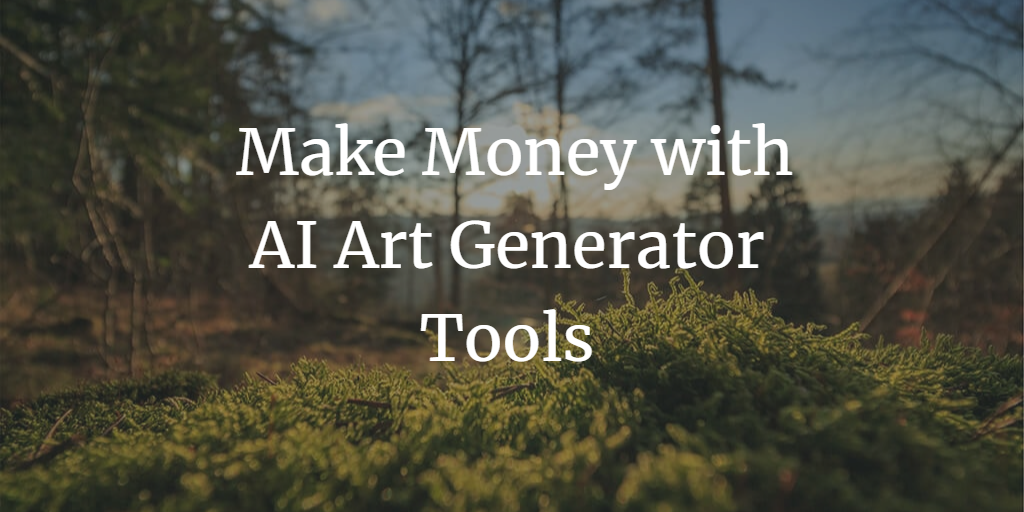 Table of Contents
Introduction

Understanding AI Art Generator Tools

Popular AI Art Generator Tools

How to Make Money with AI Art

Tips for Success

Conclusion
1. Introduction
AI-generated art has been making waves in the creative industry, with artists and enthusiasts alike intrigued by the possibilities of machine-generated art. In this beginner's guide, we'll explore how AI art generator tools work, some popular options, and how you can make money from your AI-generated creations.
2. Understanding AI Art Generator Tools
AI art generator tools use algorithms and machine learning to create unique artwork based on input data or pre-existing art. These tools analyze and understand artistic elements, such as color, composition, and style, and generate new images with distinctive features. As AI technology advances, the quality and uniqueness of AI-generated art continue to improve.
3. Popular AI Art Generator Tools
Here are some popular AI art generator tools you can use to create your digital masterpieces:
DeepArt.io: DeepArt.io uses deep learning algorithms to transform your images into the style of famous artists.

Artbreeder: Artbreeder allows users to mix and breed images to create new and unique visual content.

RunwayML: RunwayML is a platform that enables artists to use machine learning models for creating visuals, including AI-generated art.
4. How to Make Money with AI Art
There are various ways to monetize your AI-generated artwork:
Selling Digital Art: You can sell digital versions of your AI-generated art on platforms like SuperRare, KnownOrigin, and MakersPlace.

Physical Prints: Turn your AI-generated art into physical prints and sell them through platforms like Etsy or at local art fairs.

Merchandise: Use your AI-generated art to create merchandise, such as t-shirts, phone cases, or posters, and sell them on platforms like Redbubble or Society6.

NFTs: Tokenize your AI-generated art as non-fungible tokens (NFTs) and sell them on NFT marketplaces like OpenSea, Rarible, or Foundation.
5. Tips for Success
To succeed in monetizing your AI-generated art, consider the following tips:
Develop your unique style: Experiment with various AI art generator tools to develop a distinctive style that sets you apart from other artists.

Build an online presence: Showcase your AI-generated art on social media platforms and engage with the art community to build a following.

Market your artwork: Utilize digital marketing strategies, such as SEO and social media advertising, to promote your AI-generated art and reach potential buyers.

Stay informed: Keep up-to-date with the latest AI art trends and tools to continuously improve your skills and creations.
6. Conclusion
AI art generator tools offer a unique opportunity for artists and creatives to explore the world of AI-generated art and make money from their creations. By understanding the tools available, experimenting with different styles, and marketing your work effectively, you can build a successful business around AI-generated art. Embrace the potential of this innovative technology and turn your passion for art into a profitable venture.