The Future of Freelance Writing: 10 Top Technology Writing Tools You Need for Success
Discover the top 10 technology writing tools that will help you succeed as a freelance writer. Enhance your writing productivity, improve your skills, and stay ahead of the competition.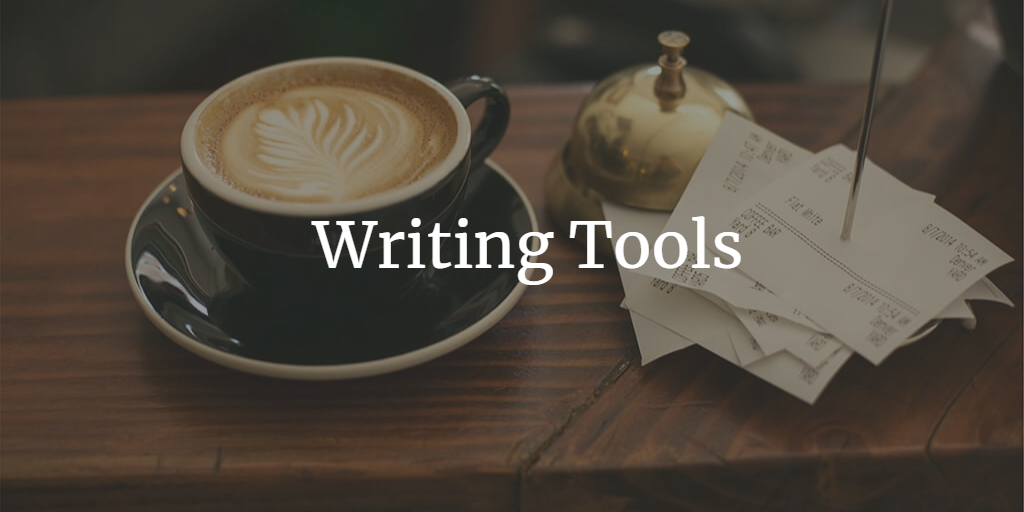 Table of Contents
Introduction

Grammarly

Scrivener

Evernote

Google Docs

Hemingway Editor

ProWritingAid

Focus@Will

Trello

Yoast SEO

Conclusion
1. Introduction
The freelance writing landscape is constantly evolving, and technology plays a significant role in shaping its future. To succeed as a freelance writer, you must stay updated with the latest tools and resources that can help improve your productivity, writing skills, and overall success. In this post, we'll explore the top 10 technology writing tools you need to excel in the competitive world of freelance writing.
2. Grammarly
Grammarly is a popular online writing assistant that helps you eliminate grammar, punctuation, and spelling errors in your content. With its AI-powered technology, Grammarly offers real-time suggestions and corrections to enhance your writing's clarity, tone, and style. The tool also provides a plagiarism checker to ensure your work is original.
3. Scrivener
Scrivener is a powerful writing software designed for long-form projects like novels, screenplays, or research papers. It offers a suite of features that make it easy to organize, outline, and edit your work, all within a single interface. Scrivener is ideal for freelance writers who work on complex projects and require a robust tool to manage their content.
4. Evernote
Evernote is a popular note-taking and organizing app that helps you collect, organize, and access your ideas and research from any device. With Evernote, you can create notes, save web pages, and attach files, making it an invaluable resource for freelance writers who need to manage their research and ideas efficiently.
5. Google Docs
Google Docs is a free, cloud-based word processor that allows you to create, edit, and store documents online. It offers real-time collaboration, automatic saving, and version history, making it a great option for freelance writers who need to share their work with clients or collaborate with other writers.
6. Hemingway Editor
The Hemingway Editor is an online writing tool that helps you improve the readability and clarity of your content. By analyzing your text, Hemingway provides suggestions for simplifying sentences, eliminating passive voice, and reducing adverbs. This tool is perfect for freelance writers who want to create clear and concise content that engages readers.
7ProWritingAid
ProWritingAid is a comprehensive writing tool that offers grammar and style checking, along with in-depth reports on various aspects of your writing, such as overused words, sentence length, and consistency. The tool integrates with popular word processors and helps freelance writers polish their content to perfection.
8. Focus@Will
Focus@Will is a music streaming service specifically designed to improve concentration and productivity. It offers a variety of instrumental music channels that are scientifically proven to help you stay focused and get more work done. Freelance writers can benefit from Focus@Will to minimize distractions and maintain a productive work environment.
9. Trello
Trello is a project management tool that helps you organize your tasks and projects using boards, lists, and cards. Trello is particularly useful for freelance writers who juggle multiple projects and deadlines. By using Trello, you can easily prioritize your tasks, track your progress, and manage your workflow efficiently.
10. Yoast SEO
Yoast SEO is a WordPress plugin that helps you optimize your blog posts for search engines. With its readability analysis and SEO suggestions, Yoast SEO ensures your content is both engaging for readers and easily discoverable by search engines. This tool is essential for freelance writers who want to improve their content's visibility and drive organic traffic.
11. Conclusion
As a freelance writer, staying ahead of the competition and honing your craft is crucial for success. By leveraging these top technology writing tools, you'll be well-equipped to boost your productivity, enhance your writing skills, and ultimately achieve greater success in the ever-evolving world of freelance writing. Embrace these tools and unlock your full potential as a writer.